News
Niavac wins big at the 2021 AIB Business Eye Awards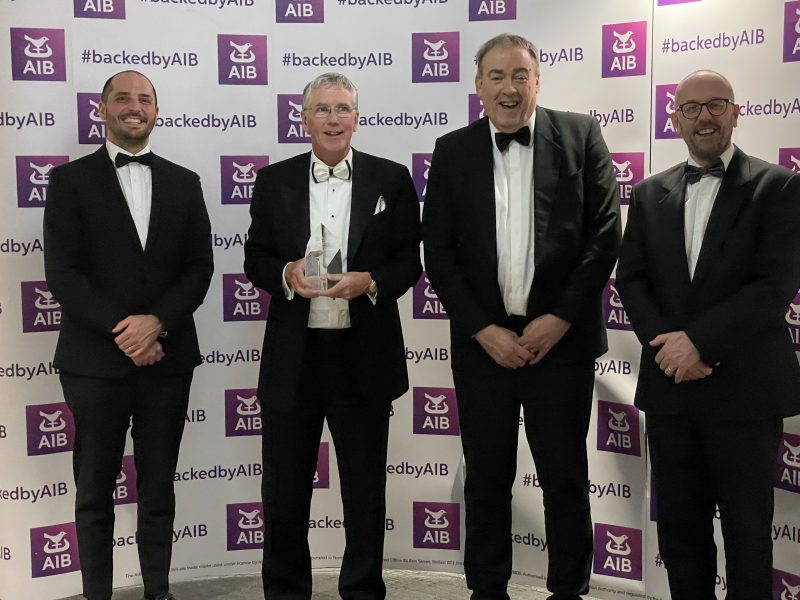 Niavac has been named the 2021 winner of the "Covid Era Innovation Company of The Year" award at the 2021 AIB Business Eye Awards. The award, sponsored by NIE Networks, spotlights innovation, adaptation and a change in business direction in direct response to the challenges of the coronavirus crisis.
The award ceremony, hosted on Thursday 11th November 2021 at the ICC Belfast, celebrated the success of Northern Irish businesses during a particularly challenging year, with new categories to reflect this "Covid Era" of business. Niavac picked up an award in this area, after developing and adapting its services to provide AV & Events service on a virtual level with its "Virtual Studio".
Commenting on the award, Managing Director James Conlon said, "It is a wonderful recognition of all the hard work and brilliant innovation by our multi-skilled event colleagues".
The entire Niavac team are delighted to be recognised for their efforts to bring an elevated AV & Events experience to their customers throughout the pandemic. By acting quickly and adapting their services as soon as the pandemic kicked off in 2020, the business has expanded its offerings and widened its clientele.
Niavac launched its Virtual Studio in 2020 which enables virtual or hybrid events to be broadcast globally. This technology can also be transported and installed in different locations, offering unparalleled flexibility for digital events.