Digital signage uses technologies such as LCD, LED and Projection to display content such as digital images, video, streaming media, and information.
They can be found in public spaces, transportation systems, museums, stadiums, retail stores, hotels, restaurants, and corporate buildings etc, to provide wayfinding, exhibitions, marketing and outdoor advertising.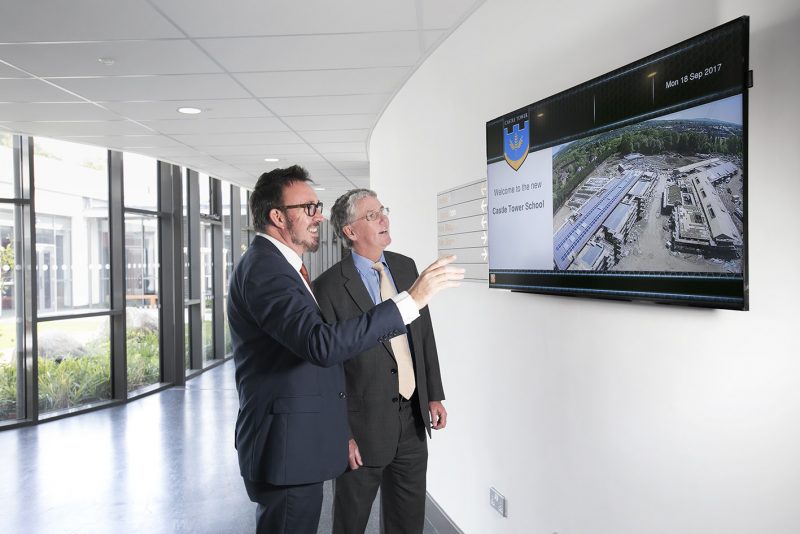 Onelan
ONELAN digital signage can accomplish in a few seconds something that traditional signage sometimes fails to do: catch the eye of busy employees passing the sign for just a few seconds with moving images. Increasingly, companies are also introducing digital signage to influence staff behaviour, inform both staff and visitors as well as establish a strong corporate culture and brand identity.
There are numerous applications for digital signage in Corporate, Health, and Education to name but a few. The challenge is making that information usable. By combining a visual medium such as digital signage with an effective information delivery system, existing data can be utilised to reduce operating costs and increase efficiency and the quality of service provided.