Powerfully present your ideas and effortlessly collaborate with students and colleagues alike.
Interactive touchscreens have none of the disadvantages of projectors: no obscuring shadows and no issues with bright light. Clevertouch's entire range showcases beautiful screens and simple controls, allowing the user to focus on what really matters: communicating their ideas to their audience.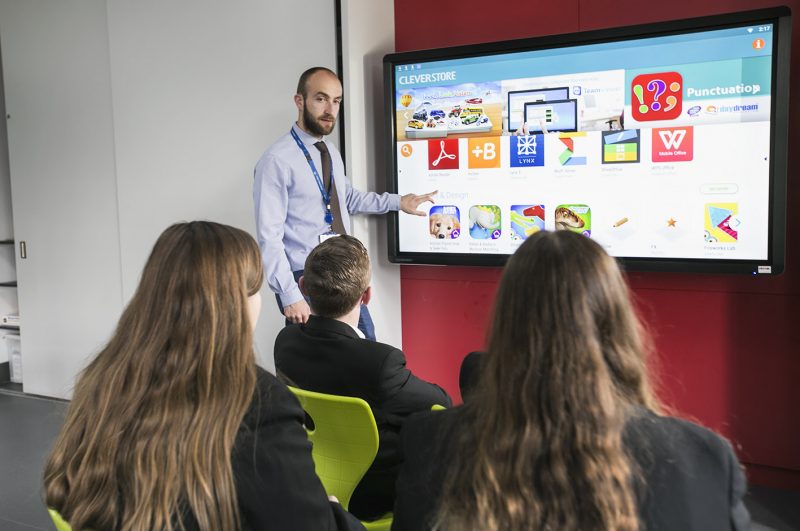 Clevertouch interactive touchscreens are designed to be easy to install, easy to update, and easy to integrate with your current systems and processes. With remote management tools and increased security and network options, as well as a comprehensive warranty, Clevertouch offers long-term savings and increased return on investment.
Designed by teachers, for teachers, IMPACT Plus is more than just an interactive touchscreen, it delivers a truly intuitive and collaborative experience. Feature-rich, with solutions for free teachers from the constraints of the restrictive traditional classroom. Make lessons extraordinary with the new IMPACT Plus.