Castle Tower School is a very special place and is certainly in good hands with the ever popular Principal, Mr Raymond McFeeters.
Niavac have been a supplier to the school for many years and were in a good position to understand the schools professional AV requirements for their new school build.
Raymond entrusted his extremely capable Head of IT, Alick Ford, to the task of making sure that the school achieved a modern fit for purpose solution in areas of Digital Signage for all school communication, large touchscreens for classroom learning/collaboration and HD big screen projection within the assembly hall.
After many months of trials and meetings with architects, builders etc., I'm pleased to report that we were awarded the entire AV contract encompassing x60 70" Clevertouch screens for all classrooms plus One Lan digital signage with x12 55" screens throughout the school including x2 3×3 video-walls for lecture areas. Also installed was a 5m HD projection solution in the main assembly hall.
Raymond stated recently, "I am absolutely delighted at how seamless our AV installation has been and the feedback from the teachers has been amazing."
Showcase Gallery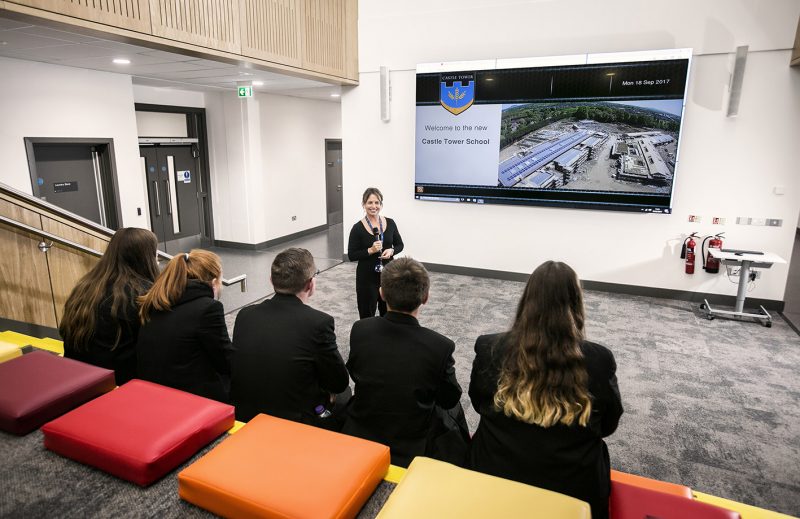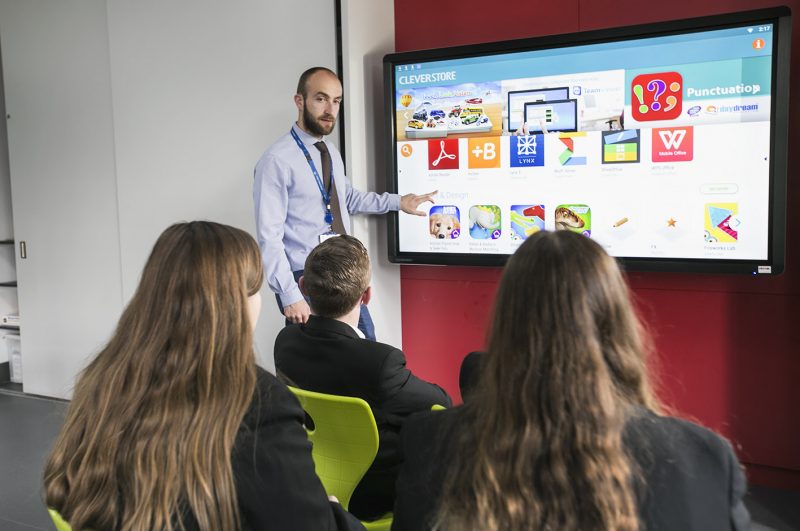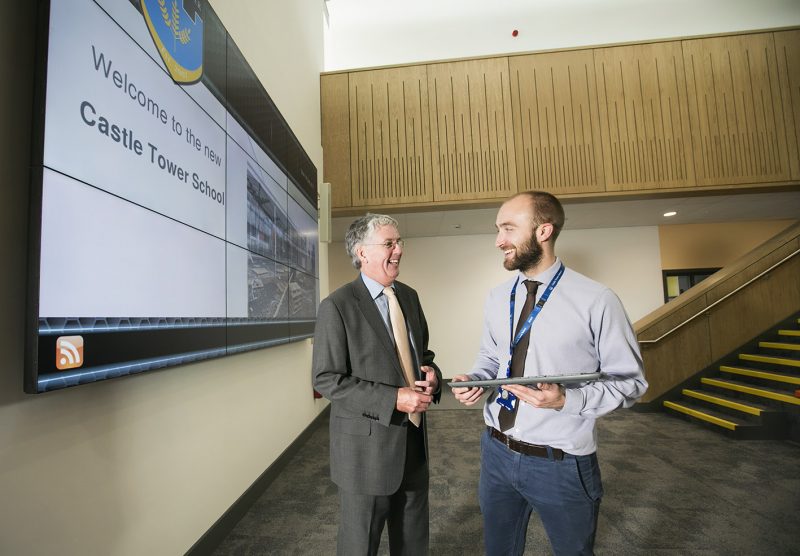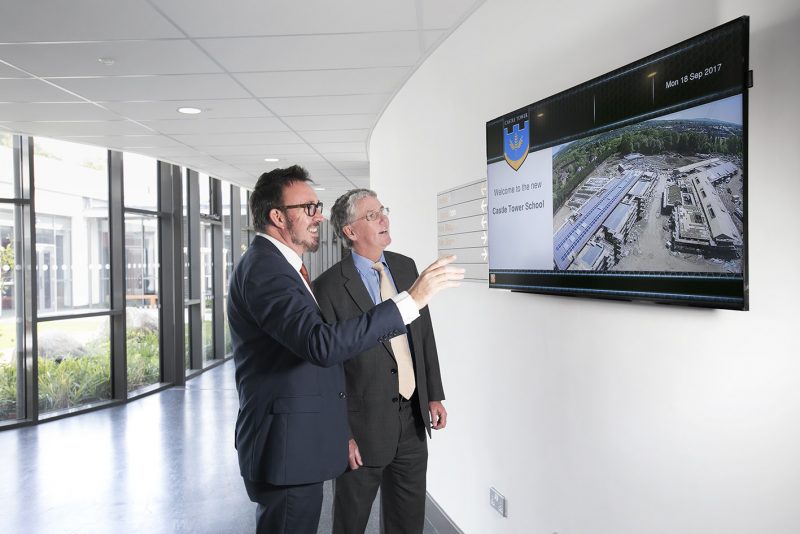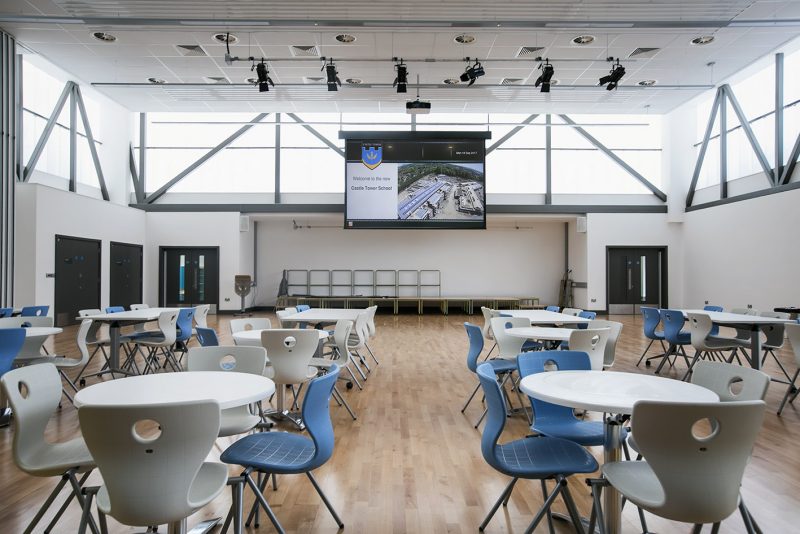 Castle Tower Case Study