Cayan, an American tech company, employed the services of Niavac to design, coordinate and install bespoke corporate AV solutions and state-of-the-art technology within its new sci-fi headquarters located in the Belfast City Quays 1 development.
Whilst the team at Cayan were keen to install the latest technology, it was important that it was in line with the aesthetics of the new building. Niavac was tasked with coordinating state-of-the art facilities included installing AV solutions for the two floors of its offices including 18 meeting rooms, board and conference rooms, a network operation centre, training areas, staff breakout areas and Xbox booths.
The Cayan team enjoyed a visit to the Niavac showroom of technology and this helped define the specifications for the new Headquarters. Although the team had not originally planned to purchase the Clevertouch technology, a demo by Niavac showcasing the technology in action impressed the Cayan team as the benefits to day-to-day work became immediately apparent. The team revised their requirements and installed the cutting edge equipment.
Social Benefits
Cayan wanted to bring its staff closer together as well as provide employees with a room for some rest and relaxation. The Xbox room is used by staff on their breaks, along with the screen, projector and speakers being used at least twice a month for social evenings for both staff and customers. Having the facilities ensures that employees have the opportunity to interact in an informal setting, getting to know colleagues outside of the normal working environment, resulting in better working relationships.
A Hassle-Free installation
Niavac was able to provide a hassle-free introduction and installation of the software and solutions chosen. The team at Cayan was delighted by the efficiency of Niavac; delivering on time and going over and above to ensure all expectations were exceeded.
Operations and Maintenance
Niavac is dedicated to providing technical support and advice, and regular servicing to ensure reliability. All customers, like the Cayan team, receive product training so that they can get the most from their products and solutions, but for technical issues, Niavac engineers are available to respond on a same day basis for additional help.
Showcase Gallery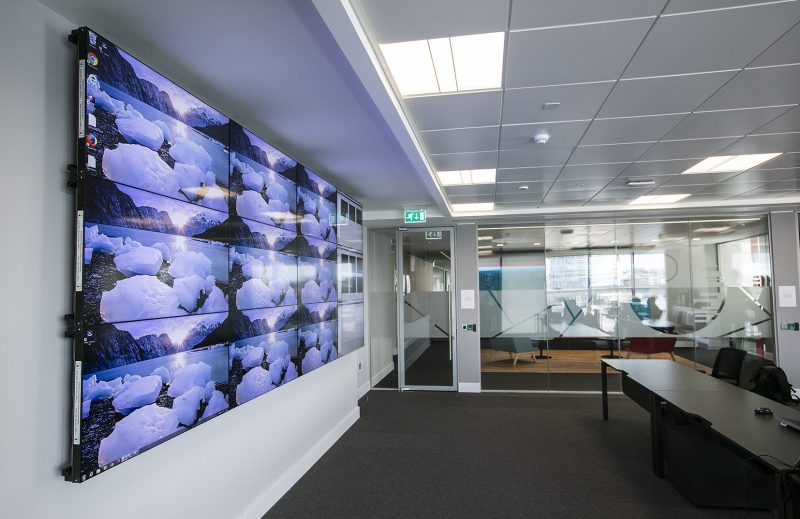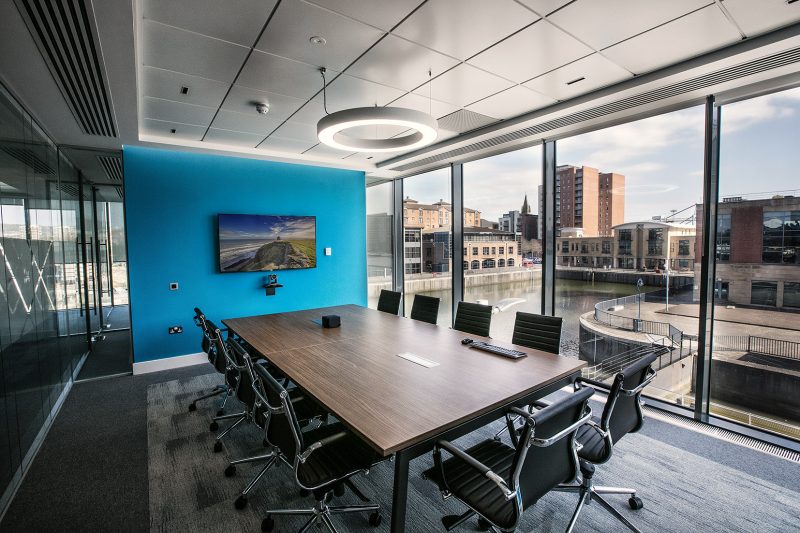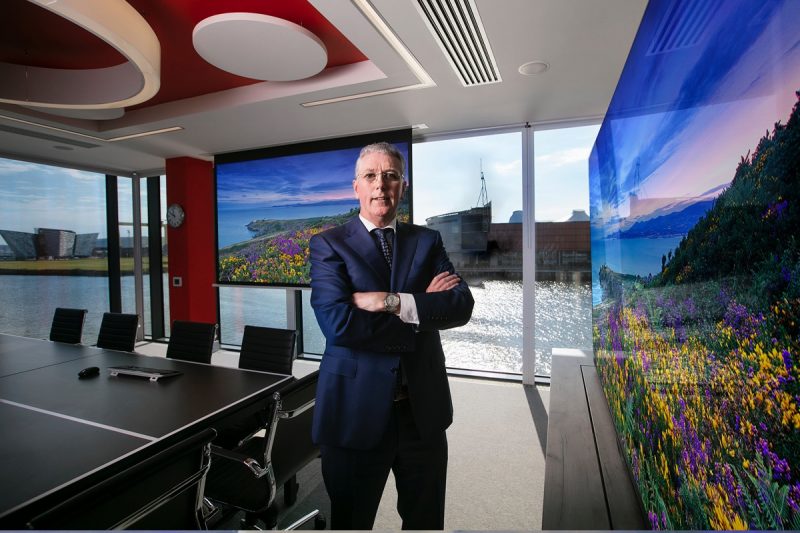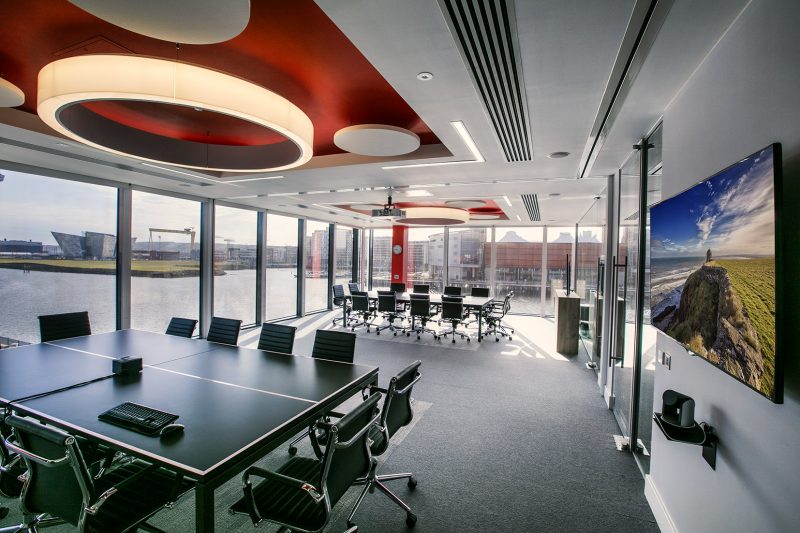 Solutions delivered by Niavac included:
• 49" and 60" LED Commercial TVs in meeting rooms connected to a custom AV floor plate
• 4 x 3 video wall using ultra narrow 4.9mm video wall displays with a video wall mounting solution that allows any one screen to be removed easily
• Ceiling recessed electric screen, ceiling mounted projector and speakers
• USB video conference camera and USB microphones
• 55" Television with HDMI input plate at low level in Xbox booth
• Conference room can be split with 60" LED Commercial TVs with an automated mechanism to raise, lower and pull out from custom made furniture
• Interactive Clevertouch screens